Unlock growth potential and accelerate innovation success in the health & wellness sector
Identify and develop the strategy that will drive your business forward in the rapidly changing wellness sector. We offer market analysis, trend forecasting and research to help you create a sound business plan for success.
We specialize in helping brands develop successful products that meet the demands of today's health conscious consumer. Our services include concept generation, prototype development, ideation workshops and more.
We understand how to create powerful brand identities that stand out from the competition. From positioning strategy to copy writing, our branding strategy services help you maximize your impact in the marketplace.
Fueling the future of wellness
At LaunchJuice, we are passionate about driving growth and innovation in the wellness sector. As a marketing and innovation consultancy, we specialize in helping nutrition brands tap into the rapidly expanding wellness industry. Our team is dedicated to the front end of innovation, working with brands to identify new sources of growth and increase the chances of success in innovation.
We understand the importance of a strong brand presence and meaningful innovation in today's market and are committed to helping our clients stand out and succeed. With our expertise and guidance, we can help you take your business to the next level. Contact us today for a free consultation and discover how we can support you on your journey. Together, let's drive innovation and growth in the wellness industry!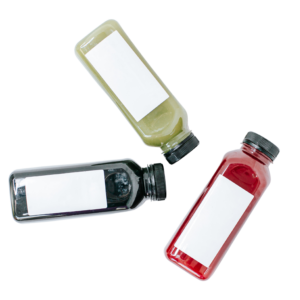 Accelerate innovation to create differentiated and disruptive solutions
LaunchJuice Innovation Framework
01

Meet with strategists and industry experts to workshop new opportunities for your business.

02

We help you discover and explore new opportunities and effective growth strategies for your brand.

03

Create a powerful brand and value proposition to reach your target market and establish a lasting relationship with your customers.

04

We help you design, prototype and bring your new product or brand to life.
See your opportunity more clearly
Innovation is key to developing successful new opportunities. We can help you create products and brands that delight consumers and satisfy your stakeholders.
Let us help you create your next big thing!
Get in touch today for a free 20 min discovery call