From Unknown to Unforgettable: We Build and Prove your Food Brand in 9 Weeks
Our proprietary tools help you sample your audience, competition, and trends to flavor your best positioning strategy.
Craft an irresistible brand strategy and visual identity that resonates, differentiates, and makes mouths water.
Refine your communication recipe with rapid testing and work out what leaves consumers hungry for more.
Test-Driven GTM Positioning
In the food and beverage market, many brands struggle and waste resources on ineffective messages. These brands often lack a solid plan or a clear way to test their ideas. That's where we come in. We'll help you shape a compelling brand strategy and run tests to ensure your approach is a winner.
We're pros at making memorable brands and products. What makes us special is that we don't just plan – we test our creations in the real world to make sure your go-to-market strategy hits the mark.
Our tailored approach is designed for food & beverage startups, delivering your brand, packaging design, and messaging in just nine weeks for a lasting impact.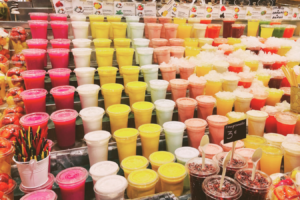 CREATE, TEST, REFINE, LAUNCH
01

Our proprietary NLP tools can extract valuable market insights quickly.

02

Engage in interactive workshops with our experts to define and shape your compelling brand strategy.

CRAFT PERSUASIVE MESSAGING

03

We craft and optimize your brand's messaging to ensure it deeply resonates with your target market.

04

We design your packing and executional elements for a go-to-market plan that perfectly represents your brands.
Our lean and proven approach will guide you towards a stronger go-to-market position.
Ready to fuel your success? Contact us for a consultation
Get in touch today for a free 20 min discovery call